Extraordinary
Diamond Edition Black
toothbrush
A sleek and sophisticated way to sparkle. Fine black ceramic is the perfect dark canvas for 512 spectacular pave diamonds. The precious stones are inlaid in pure, silver-white rhodium-treated stainless steel, highlighting both the handle of the toothbrush and the exquisite toothbrush stand.
$ 19000
Add to cart
Accessories
|
Share
Silhouette
Please welcome the newest members of the Apriori family – our stunning range of Extraordinary Diamond models. These truly unique products offer you the last word in luxury, and will make brushing your teeth an out-of-this-world experience. Available in both black and white ceramic versions, these exquisite toothbrushes each feature 512 diamonds in a classic pave setting. Your teeth won't be the only thing sparkling after using one of our Extraordinary Diamond toothbrushes.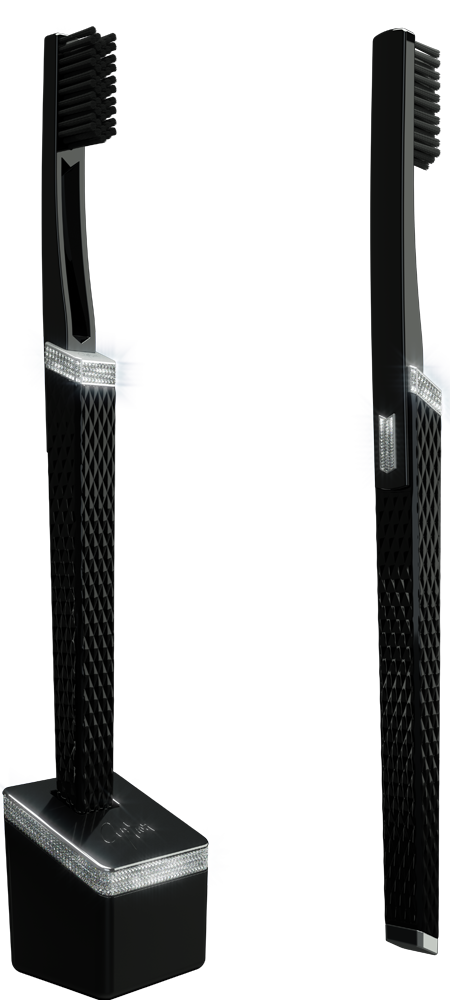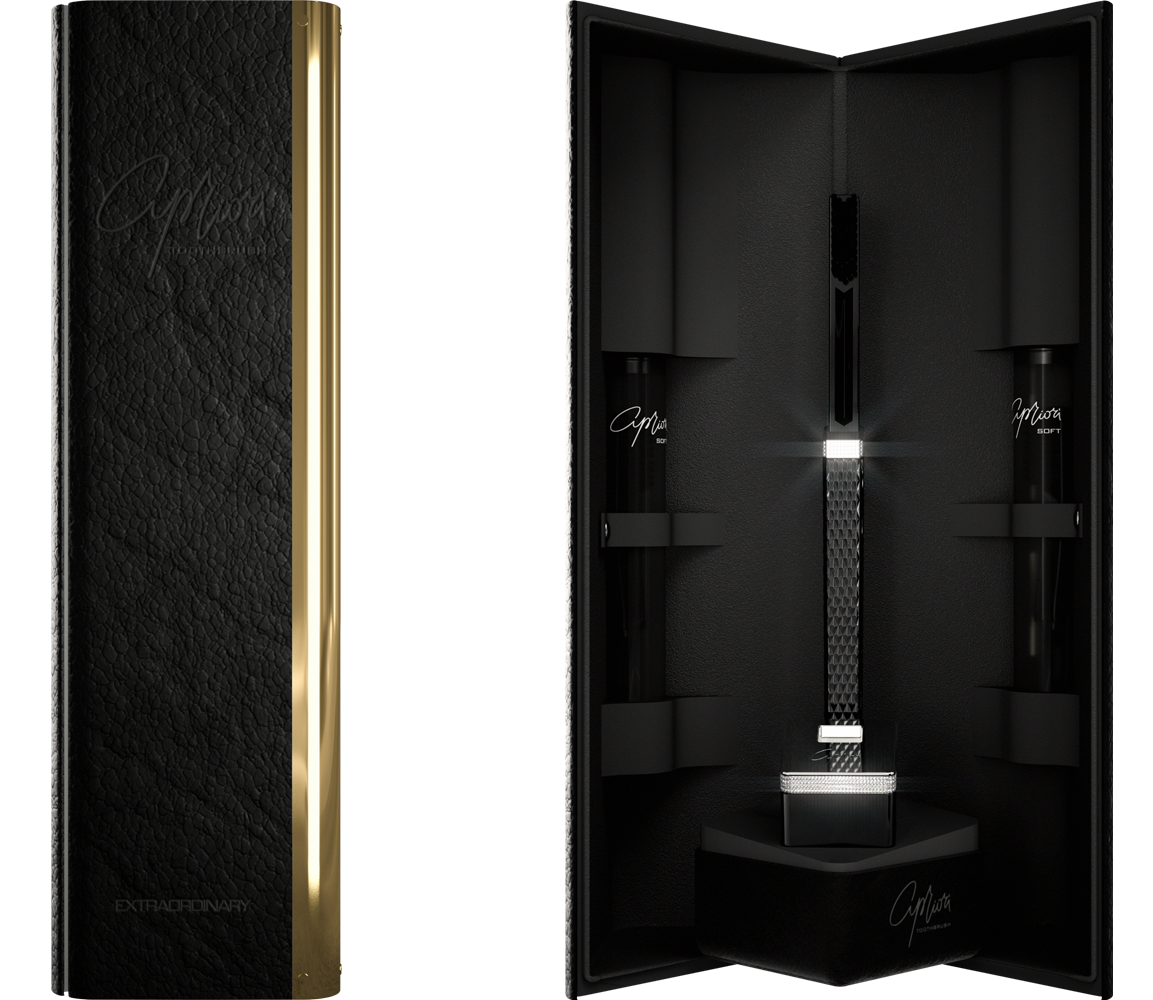 Store locator
Apriori Toothbrush is available in selective points.
COMING SOON