About Apriori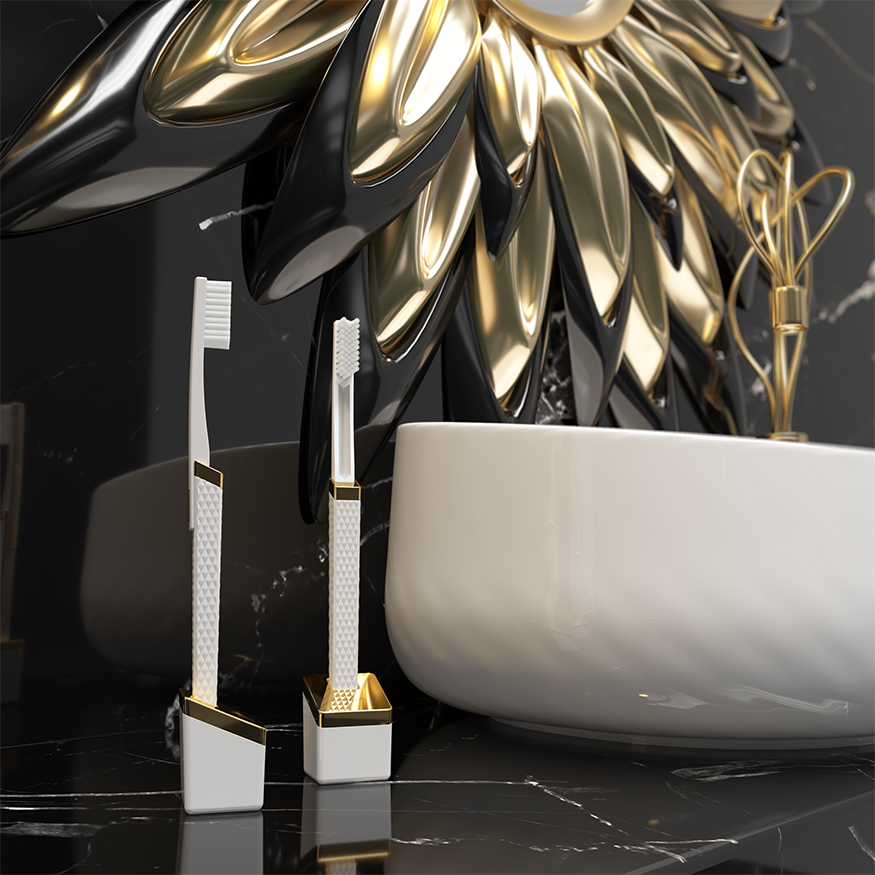 We at Apriori are innovators in the oral care sphere – we understand that if you surround yourself with luxury, you want refinement in every aspect of your life. With Apriori toothbrush, crafted from the finest materials and meeting the highest oral care standards, and you will be starting and ending your day in the very finest way.
Our innovative, high quality collection represents a fusion of excellence in oral care and striking aesthetics. Our toothbrushes are a long-term investment. They come with two spare heads, and in elegant packaging that can also be used as a travel case – ensuring that wherever you are in the world, your Apriori toothbrush is there with you too.
---
Our process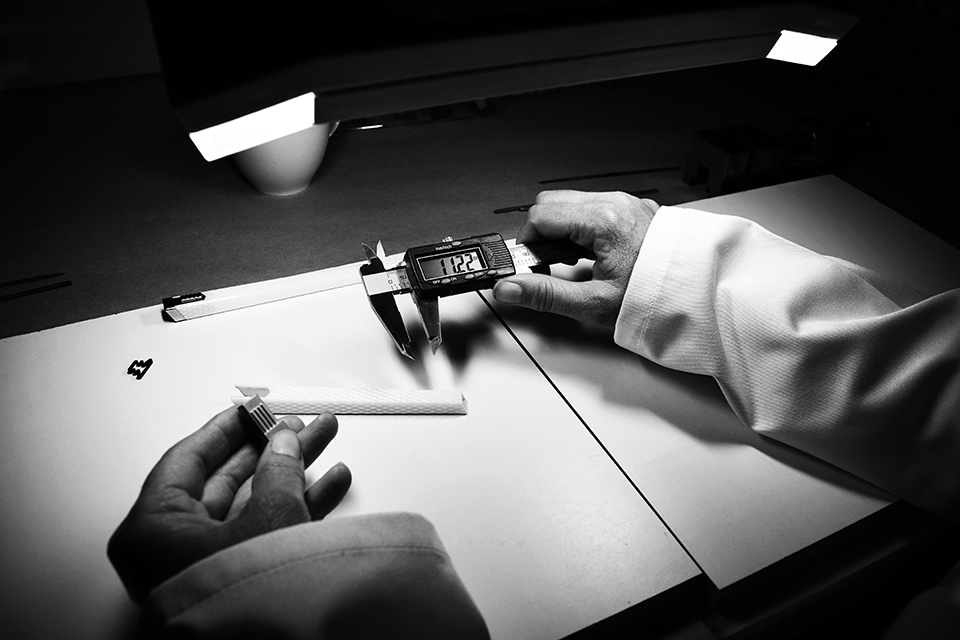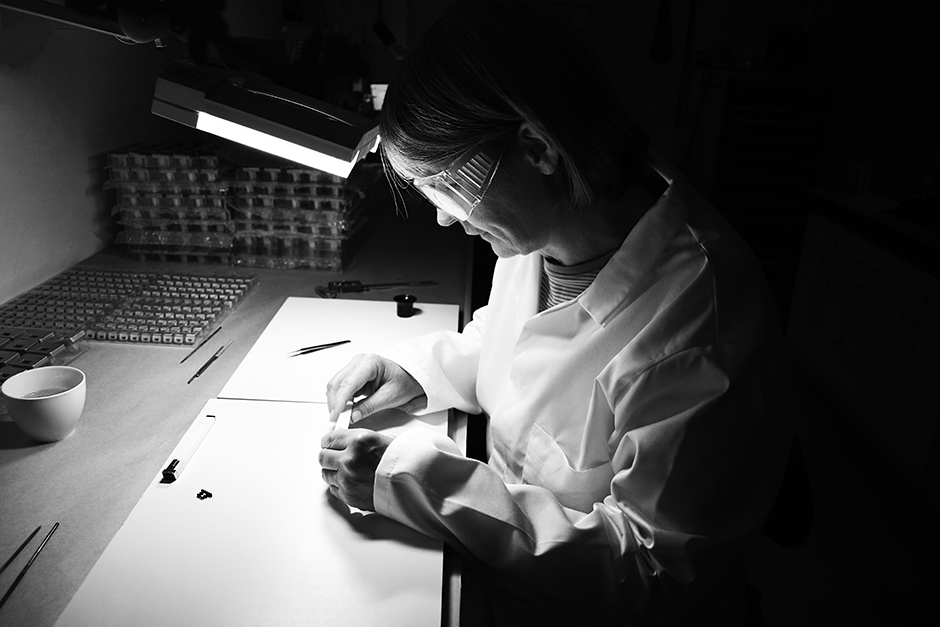 The Apriori oral care range is the result of three years of rigorous research; a painstaking process that involved a team of experts who created and refined the design, after searching for the very best materials and then developing the products to meet the highest standards.
The process is spearheaded by expert designer and engineer Christopher Hill, who has over 30 years of product design and development experience, from first class aircraft interiors to luxury jewellry embedded with technology for the US brand Christophe & Co., and Ulysse Nardin 'Chairman' mobile for UNCells.
When it comes to creating Apriori products, a small team of artisans from the jewellery industry are employed to precisely hand finish, engrave and assemble the toothbrushes. Each of Apriori's standard models requires 18 hours of finishing, engraving and assembly after the manufacturing process. As a result, clients receive a premium product that is truly hand crafted and unique. Apriori's Extraordinary Editions, incorporating solid 18 carat gold and diamonds, can take anything from 50-150 hours to hand-finish depending on the degree of customisation. As Christopher Hill says: "It goes without saying that these reach another level!"
The materials we typically use for our standard models are used in the premium watch industry.
Yttria Stabilised Zirconia is used for its stunning look, quality fee and durability. A ceramic that has properties close to those of precious gems, the scratch resistance is legendary. While we use the word manufacture, there are 5 separate & distinct processes required to produce these particular parts, each closely monitored & each with a relatively high rejection rate due to the technical difficulty. For example, for every handle & base we produce, two are rejected for not meeting our rigorous quality control standard.
Forged Carbon fibre is used to give a unique, more contemporary feel to the handles and bases of some of our models. It is true to say that no two sets of forged carbon fibre are the same. This hand process & the lack of a definable weave means that each component is different. A stainless-steel weight is built into the base to add counterbalance weight back into the product. The unique matte finish requires a further 6 hours of hand finishing to achieve.
Stainless Steel (316L) is used for its high chrome content giving it corrosion & chemical resistance. Some models receive an additional PVD coating giving them higher scratch resistance. Once again, the process to produce these components has 4 critical stages before it is released for final finishing, engraving and assembly. This has a similar rejection rate.
The Disposable Brush, TPE components & Packaging all posed their own challenges during development, notwithstanding the technical challenges of meeting hygiene standards, ergonomics aesthetics & usability.
Gift idea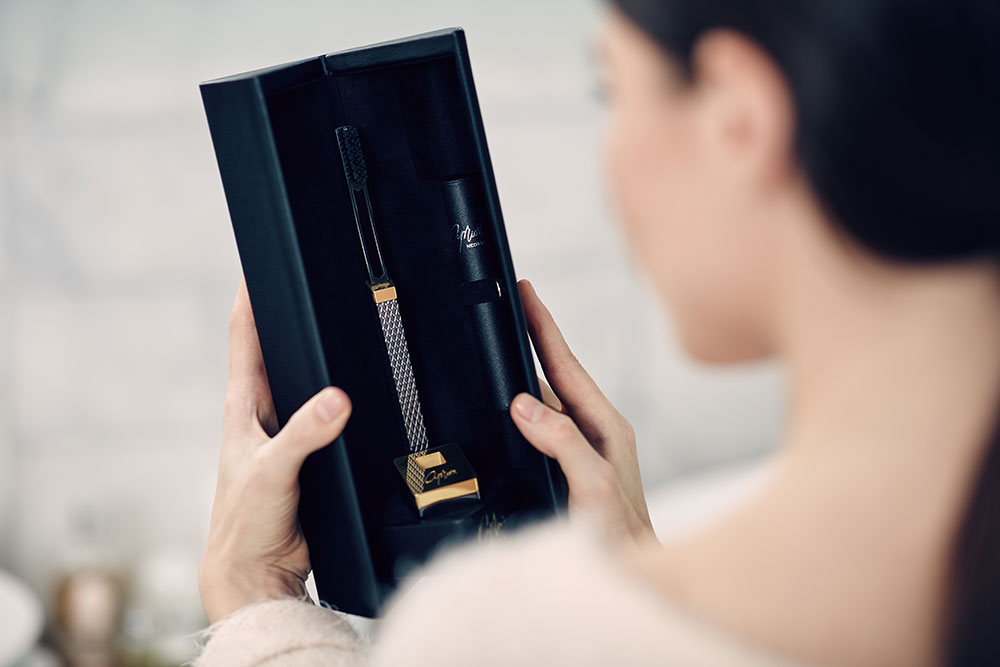 Your loved ones deserve the best: They deserve an exceptional Apriori toothbrush – the perfect gift for the luxury addict in your life. Take a look at our beautifully curated collection and you'll be sure to find the perfect present.
Our toothbrushes come in a range of finishes, including white and black ceramic editions, along with truly extraordinary editions of hand engraved stainless steel and solid gold. Give an Apriori toothbrush as a gift and you'll be giving the unique gift of peerless design, opulence and beauty.
Apriori: changing your experience of everyday routine.